25 years
We started out in 1992 with 8000 m2 of "glass". During this time we still did all our work by hand. We have grown into 100.000 m2 of greenhouse cultivation, extensively automated. It has been a calm, steady growth. Because we have quietly grown in steps, we have always been able to maintain our high level of quality.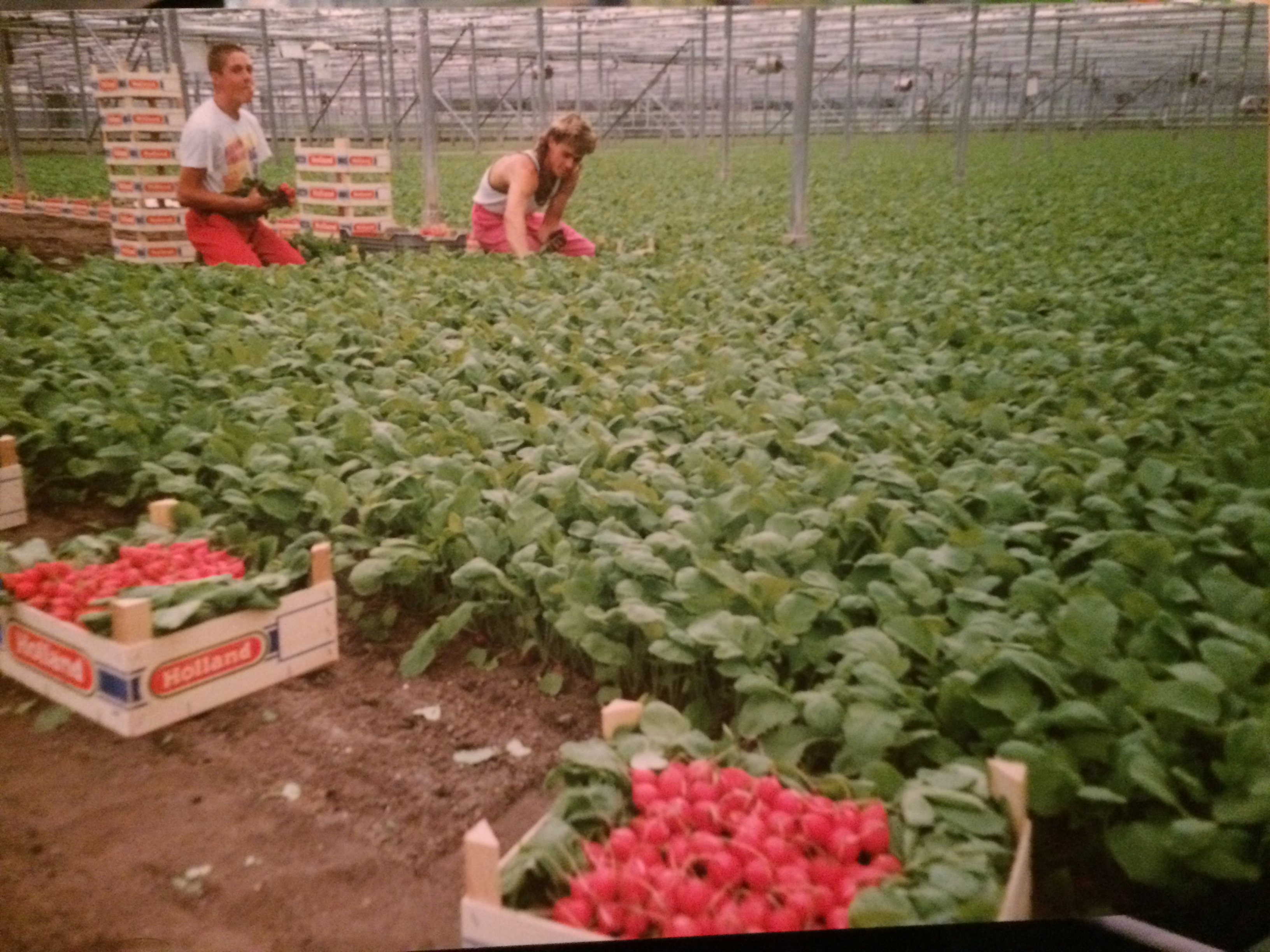 In the past 25 years we have therefore grown tremendously in several areas. In our product, sales, packaging, machinery and our procedures. We have been able to learn much and therefore improve wherever necessary. We want to continue to do this in the future as well.
This way, we want to keep ensuring our customers always are and will remain satisfied. We are proud to have built a very constant client base that has been very loyal to us. We hope this development will continue to look this good in the future.

Previously, the only available kind of radish was bunched radish (red radish with leaves), that were bunched by hand. In addition to the bunched radish, we continued on with loose radish. We have expanded into a variety of packaging and new ways to automate.
The last few years we have started offering several specialities. You can view all of these various products in our product gallery.